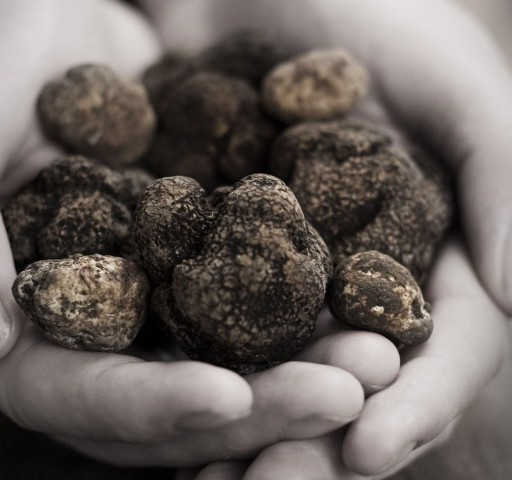 It's Truffle Season
As the winter frosts finally descend on South Eastern Australia another tradition begins in earnest as well trained dogs seek out those rare and delicate little lumps of fungal gold, Truffles.
Australia's Truffle Industry extends from Manjimup in the west, to Tasmania in the south, as far north as the highlands of New South Wales and in areas such as the Yarra Valley in Victoria and Oberon, Bathurst and Orange in western New South Wales. The Australian truffle industry is now globally regarding along with the old world growers in Italy, France and Spain. The Australian truffle industry is based on the French black truffle or Périgord truffle (Tuber melanosporum) grown in association with oak trees (mainly Quercus robur and Q. ilex) and hazelnut trees (Corylus avellana). Seedlings are inoculated with fungal spores from mature truffles before being planted out into orchards (or trufferies). While the French black truffle is both highly valued and widely cultivated, the Italian white truffle (Tuber magnatum) commands the highest prices and to date has not been successfully cultivated.
Truffles are known the world over for their polarising and arresting aroma, having once been the domain of the wealthy and served only in Michelin star Restaurants the flavour is now appreciated in a wider range of products and amongst main stream consumers. Today we see the truffle being used to flavour olive oils, salami, ham, pasta and a variety of other foods. The flavour and aroma of truffles is largely due to the presence of the organosulphur compound 2,4-Dithiapentane. Baker & Co offers a number of extracts and flavourings of both the rare white and black truffle, which are standardised to ensure consistent flavour delivery. Please feel free to contact us for samples of these unique ingredients.